MARY MAY RAZA LLORANDO

is your 23-year old sarcastic neighbor from Taguig City. :> my friends used to call me "mhay, em-em, mimi, yham, adik". (aww they even forgot my real name) :p im just a simple girl living in my simple life, oh well my body says im a female.lols a fashion junkie, a believer of GOD and a loving daughter.
naks
:) I start using tumblr since last year.so inlove with food, music, coffee, photography, fashion, shoes, books, blogging/re-blogging, and HIM. :D

yes, im friendly and yes, im willing to meet new people. oh well, if you want to know more go figure. :))
YEAH! YOU CAN COPY EVERY STUFF THAT I'VE MADE BUT IF YOU THINK ABOUT IT… WHEN YOU LOOK IN THE MIRROR IS IT ME THAT YOU SEE..??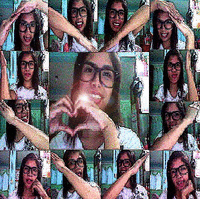 ♥DISCLAIMER♥
"This blog is a personal blog written and edited by MARY MAY LLORANDO, All post here aren't mine unless stated. :) i only claim photos, videos, quotes etc. that are stated with my name/url. well, in case you see one of your photo, post or whatever re-posted here, just let me know guys, tumblr ask me and i'll delete it right away. Thank you! :)"
♥TAGS, TAGS, TAGS♥
main
myself
family
shoes
typography
fashion
quotes
videos
Lols
food
Random
auctions
reblog
movies
books
♥LOOKBOOK♥
♥BLOGLOVIN♥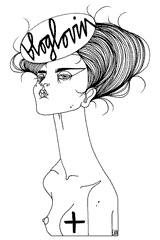 FOLLOW
THIS BLOG WITH BLOGLOVIN'
I ALWAYS FOLLOW BACK! :)





٩(͡๏̯͡๏)۶
HITSTATS :D